TOP 50 Best Fashion Designers
1. Coco Chanel
Born Gabrielle Bonheur Chanel, "Coco" was an exquisite French fashion designer and founder of the well known Chanel brand, whose modernist thought, practical design, and pursuit of expensive simplicity made her an important and influential figure in 20th-century fashion. Coco Chanel was the only fashion designer to be named on the Time 100: The Most Important People of the Century.
2. Donna Karan
Donna Karan's love of fashion was instilled in her a young age, shaping her brand in a number of ways. The renowned fashion designer launched Seven Easy Pieces with her first collection in 1984, transforming the way women dressed and thought about style. Donna Karan's understanding of the needs and desires of the modern woman is conveyed through every fabulous piece.  The fashion visionary is the sole creator of the DKNY label (Donna Karen New York), flourishing as an iconic creative mind and designer throughout past three decades.
3.  Giorgio Armani
The outstanding Italian fashion designer, Giorgio Armani, is famous for the clean, tailored lines of his menswear collections. He established the fashion power house, Armani, in 1975, and by 2001 was acclaimed as the most successful designer from Italy. Successful is an understatement for Giorgio Armani, earning an annual turnover of $1.6 billion and a personal fortune of $7 billion as of 2012. Armani is the first ever designer to ban models who had a Body Mass Index under 18, revolutionizing the fashion industry and transforming how the industry thinks about body image. Giorgio Armani is truly a living legend.
4. Calvin Klein
Calvin Klein has dominated the fashion world as a top house for over 75 years. Born in 1942, the Bronx native studied fashion at the Fashion Institute of Technology in New York City, before apprenticing for a designer for a coat and suit manufacturer in the New York garment district. When he established his company in 1968, he transformed style in an age where hippie-style clothing was all the rage. His timeless aesthetic is portrayed in his collections, emphasizing classic modernity with simple yet trendy and fashionable pieces.
5. Donatella Versace
After the murder of Gianni Versace in 1997, his younger sister Donatella Versace took the reigns, and leading the Versace name to new heights and vast fame. She ensured that Versace stores and boutiques would cater to different fashion centers around the world, particularly Milan and New York. Prominent celebrities such as Jennifer Lopez and Madonna have endorsed the company's fabulous collection of clothing, accessories, fragrances and home furnishings.
6.  Ralph Lauren
Worth $7.5 billion, Ralph Lauren is celebrated for his exquisite fashion sense that embodies chic sophistication and classic innovation and style. In 1970, the first ever Polo logo was showcased in Ralph Lauren's ground-breaking line of women's suits, designed in the classic men's style. Two years later, the famous short sleeve shirt with the renowned Polo emblem appeared again, becoming a classic. The shirts have since prevailed, permeating throughout the world.
7. Christian Dior
Born in 1905, the iconic French designer was eminent for his distinctive "New Look" silhouette. Debuted in 1947, Christian Dior suits and dresses revolutionized the way women dress and considered fashion following World War II.  The house made headlines in July of 2016, naming Maria Grazia Chiuri as the first ever female artistic director in Dior's seven decades of male leadership. In two short years, the former Valentino co-creative director has already made an incredible impact on the fashion house, using the runway as a platform to spread messages of women empowerment, feminism, and the arts.
8. Tom Ford
Tom Ford is donned one the most famous contemporary designers, creating high fashion, high end accessories and clothing that we can't get enough of. The designer has served as creative director for both Yves Saint Laurent and Gucci, before creating his own fabulous label. The Texas born icon aspired to become an actor, but fate had other 'designs' for him. The icon's popularity reached its peak in 2000, when he won the award for Best International Designer.
9. Pierre Cardin
The Italian-born Frenchman is praised for his 20thcentury pieces that exuded a futuristic flair. As Pierre Cardin rose to fame in the age of the space race, his creations embodied the perfect touch of innovation, inventiveness, and modishness. His 'bubble dresses' radiated science fiction, combining earthly elegance with out-of-this-world colors and avant-garde design.
10. Yves Saint Laurent
Yves Saint Laurent gained popularity in the world of fashion due to his creativity in redesigning masculine clothing into beautiful, feminine pieces for women. Perhaps one of the most renowned designers in France, Yves was the first designer to introduce 'power dressing' for women in the form of trendy, high fashion power suits in 1966. The visionary is credited with designing the men's smoking jacket, and goes down in history for his legendary 'ready to wear' fashion clothing, a fresh concept during his time.
11. Christian Louboutin
Born in France in 1963, Christian Louboutin has flourished as a top fashion designer for over two decades. The icon was expelled from school at age 16, a blessing in disguise in that he was able to work for the brilliant and talented shoe designer Charles Jourdan. In the early 1990s, Louboutin launched huis own line of women's shoes, adding his bold, legendary bright red sole in 1993. The Christian Louboutin brand is a crowd favorite, enchanting women by the striking high heel and eye catching red sole.
12. Karl Lagerfeld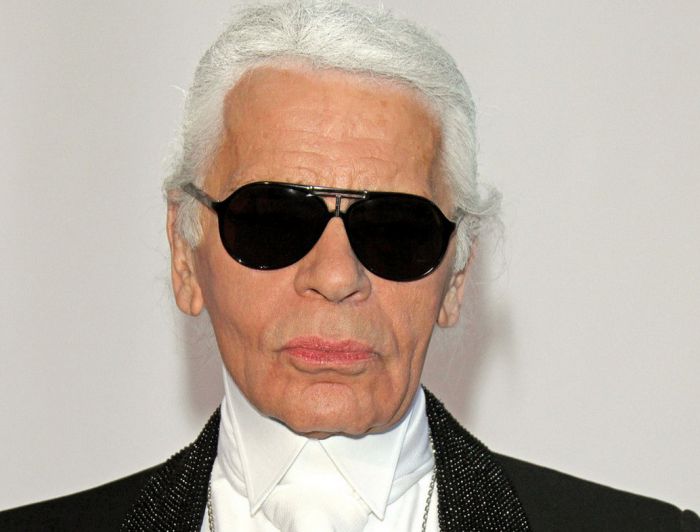 One of the most acclaimed fashion designers in the world, Karl Lagerfeld was born in Hamburg, Germany. As a teenager, Lagerfeld worked at Balmain for four years before moving to Jean Patou where he became artistic director at 21. His prolific portfolio now encompasses Chanel and Fendi along with his own house. Known for his bold designs and constant reinvention, he's been hailed Vogue magazine as the "unparalleled interpreter of the mood of the moment." King Karl, the one-man multinational fashion phenomenon.
13. Roberto Cavalli
Born in Florence, Italy in 1940, Roberto Cavalli exuded artistic talent early on. Roberto showcased his first collection in 1970, shocking the world with his beautiful and lavish printed, colored leather gowns and denim. Exotic elegance was his signature, enchanting fashion lovers with wild prints and bohemian glamour. He has designed red carpet pieces for exclusive celebrities such as Jennifer Lopez and Victoria Beckham.
14. Marc Jacobs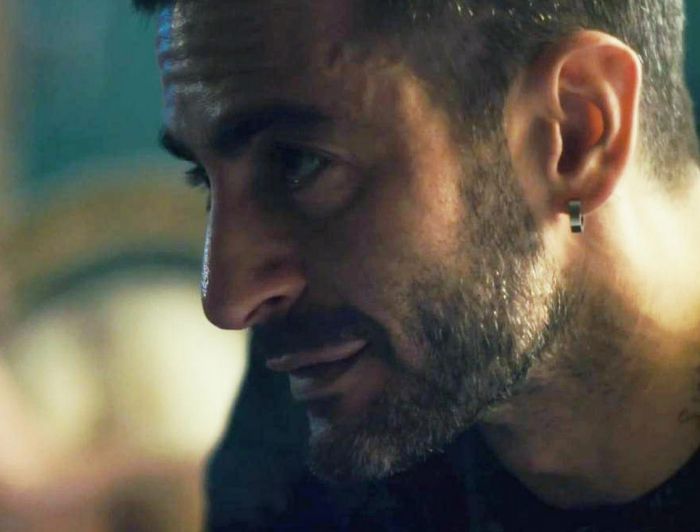 Born in 1963, New York designer Marc Jacobs has taken the fashion world by a storm with his bold, high fashion pieces worn by Cara Delevingne, Dakota Fanning, Kate Moss, and Lady Gaga, just to name a few. Since he established his successful label in 1986, Marc Jacobs has never gone out of style, continuing to impress fashion lovers across the globe.
15. Betsey Johnson
The Connecticut born designer spent her childhood in dance classes, inspiring her exuberant, vivacious label that rocks the fashion industry due to unique, one-of-a-kind designs since the 1960s.
Betsey Johnson
's creativity and imagination are apparent in her pieces, constantly ever-changing with the times but remaining true to herself and her personal design aesthetic, embodying enthusiasm, fun, and fervor.
16. Sandy Powell
British costume designer Sandy Powell has won numerous awards for her incredible, inspiring creations that exude personality and individuality of character. The impressive, Oscar-Winning costume designer has also won three Academy Awards for Best Costume Design, and has been nominated a whopping 12 times for the award. She crafts beautiful, breathtaking masterpieces that elevate the meaning of fashion design in the film industry.
17. Domenico Dolce (R) and Stefano Gabbana
For Domenico Dolce and Stefano Gabbana, women empowerment is a significant mantra to live by, demonstrated through their strong designs that emphasize the womanly shape. They duo debuted their collection in Milan in 1985, establishing them as a new luxury brand to be reckoned with. Dolce&Gabbana express a new form of elegance, adding touches of modern classicism that evolves, but steer away from their original timeless creations. Dolce and Gabbana are arguably the most influential designers of our time, revolutionizing the fashion world.
18. Alexander McQueen
Alexander McQueen perfected his tailoring skills at reputable names such as Anderson & Shepherd, Barmans & Nathans and Romeo Gigli before launching his own brand in 1992. Alexander McQueen was highly regarded in the fashion industry, recognized for his iconic sense of style and extravagant, extraordinary design. It came as a devastating surprise when McQueen took his own life in 2010, shocking the fashion world and beyond.  The Alexander McQueen label designed Kate Middleton's wedding gown in showcased in 2011, praised across the globe for its beautiful craftsmanship.
---
Related Article
The Woman Behind Meghan Markle's Wedding Dress: Clare Waight Keller of Givenchy
---
19.  Valentino Garavani
Born in Italy in 1932, Valentino Garavani studied fashion design at a young age, training in Paris in 1950 and starting his own fabulous line in Rome in 1959, after working for impressive houses like Dessus and Laroche. Valentino is celebrated for his profound ability to make women look utterly glamourous. The Italian maestro dressed influential women such as Jacqueline Kennedy, and goes down in history for his signature fabric shade, Valentino Red.
20.  Miuccia Prada
Born on May 10, 1949, one of our favorite Italian fashion designers, Miuccia Prada was once a member of the Italian Communist Party and a mime student. The amazing designer first dazzled the fashion world in 1985 with a series of black nylon handbags and backpacks. Prada has flourished as a billion-dollar company, transforming the fashion world through stylish minimalism based on pared-down design, innovative fabrics, and computer-enhanced patterns, become influentially iconic.
21. Tommy Hilfiger
Known as the champion of star-spangled glamour, Tommy Hilfiger's favorite trends go from red, white and blue. Since introducing his first collection in 1985, no designer has become more closely associated with Ivy League prep than Tommy Hilfiger. After building his company on the modernization of all-American men's wear, and winning the CFDA Menswear Designer of the Year award in 1995, Hilfiger introduced women's wear in 1996 and sold the company for $1.6 billion ten years later.
22. Carolina Herrera
Fashion icon Carolina Herrera has a keen eye for beauty. Her elegant yet dynamic sense of style was shaped at a young age, exposed to international culture and global fashion trends in her home country of Venezuela. The style expert and fashion aficionada launched her renowned label in 1981, quickly gaining reputable attention for her refined yet chic designs. Carolina Herrera flourishes in her career, celebrated for her classic modernity in dressing celebrities and influential leavers throughout the world.
23. Jean-Paul Gaultier
Photo by Bernard Boyé via Wikimedia Commons
Born in 1952 in Val-de-Marne, France, Jean-Paul Gaultier thrives as a French fashion designer, exuding sensual, irreverent style that continually challenges stereotypical femininity, and ignored tradition gender roles by embracing androgyny and the freedom of sexuality. At age 18, he joined the house of Pierre Cardin before moving on to Jacques Esterel and Patou. Gaultier's collection launched in 1976, but his own design house was established in 1982.
25. Stella McCartney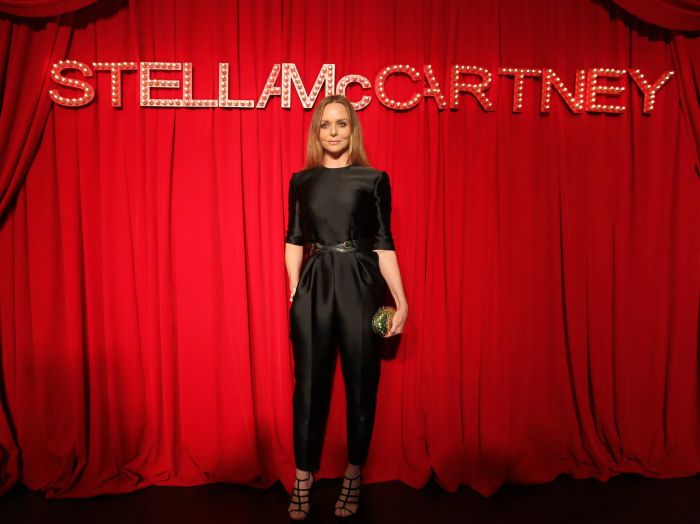 Confidence, sexy femininity and precise tailoring encompassed McCartney's first runway collection and soon became her signature style.
26. Ralph Rucci
Ralph Rucci's work extends beyond trends, and he is the quintessential American couturier.
27. Salvatori Ferragamo
Current and archive collection galleries, stockists, ad campaigns, and information about the Ferragamo shoe museum in Florence.
Jimmy Choo is an iconic luxury lifestyle designer defined by an empowered sense of glamour and a confident sense of style.
29. Alexandre Herchovitch
Brazilian Fashion designer Alexandre Herchovitch has all the guts of crossing the limits of innovation, unlike some Fashion designers.
30.  Mossimo Giannulli
Mossimo is known for their line of t-shirts, jeans, jackets and other accessories targeted at teenagers
31. John Varvatos
John Varvatos is a well-known Greek American contemporary menswear designer with a wide portfolio in fashion design field.
32. Daphne Guiness
She is an heiress, socialite, muse and mother and has been a fashion stylist, film producer, designer and perfumer.
33. Jonathan Jony Ive
34. Kate Spade
Kate Spade New York is known over the world for their bold and stylish designer clothing, designer shoes, women fashion accessories and more.
35. Christian Audigier
Christian Audigier was born in France and has an estimated net worth of $250 million dollars. An astonishing fashion designer and businessman.
36. Allegra Versace
Allegra Versace was born in Italy and has an estimated net worth of $800 million dollars. The niece of legendary designer Gianni Versace, Allegra Versace received 50% of the Versace design empire after her uncle's murder in 1997.
37. Diane Von Furstenberg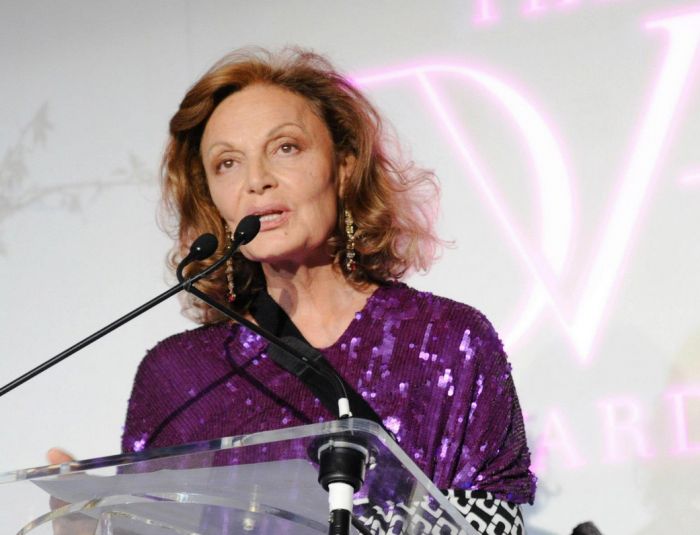 Diane von Fürstenberg began designing women's clothing in 1970 and three years later introduced her iconic knit jersey wrap dress, for which she is most widely known today.
Michael Kors is widely known as one of the most prominent American designers in luxury sportswear and accessories.
39. Tory Burch
Tory Burch is focused on beauty & fragrances, women's shoes, handbags & accessories.
40. Phoebe Philo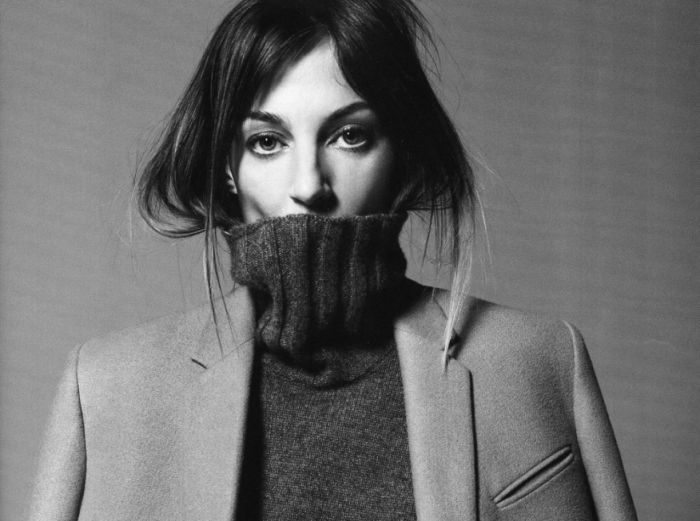 Phoebe Philo (born in Paris in 1973) is a British fashion designer and the Creative Director of Céline. Philo is also known for her work at Chloé.
Born in 1932 and trained by the famous Cristobal Balenciaga and Antonio Castillo, Oscar de la Renta (or Oscar Aristides de la Renta Fiallo) first gained international acclaim after he become one of the couturiers to dress First Lady Jacqueline Kennedy in the 1960's.
42. Zac Posen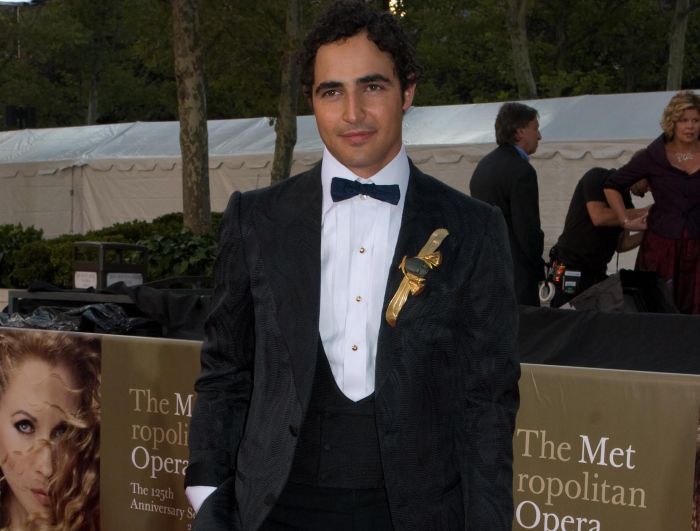 As a high school sophomore, Posen interned with Nicole Miller, at 18 was accepted to London's prestigious Central Saint Martin's College of Art and Design, and debuted his first runway show by 21.
43. Riccardo Tischi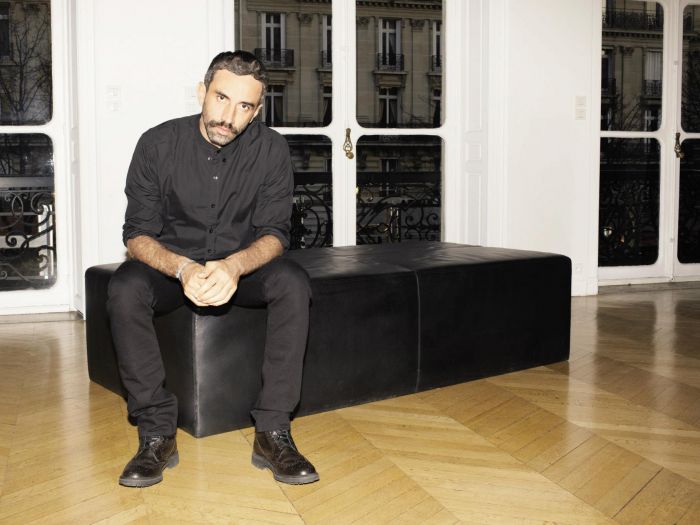 Relatively new in the fashion world, Italian-born Riccardo Tisci is already making quite the impact. Having graduated from London's Central Saint Martins Academy in 1999, he was soon picked up as Creative Director for Givenchy womenswear and haute couture.
44.  Vera Wang
Vera Ellen Wang is an American fashion designer based in New York City and former figure skater.
45. Isabel Marant
The French fashion designer's brand of effortless chic is practically a uniform for off-duty models and movie stars in the know.
46. Esteban Cortázar
Esteban Cortazar is a Paris-based designer whose career includes his eponymous line CORTAZAR, a tenure as chief creative director at Emanuel Ungaro and much more.
47. Viviene Westwood
A living legend in the fashion industry, she was the driving force behind the wave punk / rock and grunge in the '70s.
48. Paul Smith
Paul Smith is Britain's foremost designer. He is renowned for his creative spirit.
49.  Jil Sander
Heidemarie Jiline 'Jil' Sander (born 27 November 1943) is a minimalist German fashion designer and the founder of the Jil Sander fashion house.
50. Anna Sui
Anna Sui (born August 4, 1964) is an American fashion designer. Sui is one of the most celebrated names in fashion history, known for her timeless designs.
If you liked this article check out our updated version here.