TOP 50 Best Fashion Designers
1. Coco Chanel
Born Gabrielle"Coco" Bonheur Chanel, she is a excellent French fashion designer, founder of the well known Chanel brand, whose modernist thought, practical design, and pursuit of expensive simplicity made her an important and influential figure in 20th-century fashion. She was the only fashion designer to be named on Time 100: The Most Important People of the Century.
2. Donna Karan
Donna Karan came from a background that was related to fashion in certain ways. This fashion designer worked as a head of a design team for a few number of years and launched some designs that included the very well-known 'Seven Easy Pieces'. She is the sole creator of the DKNY label (Donna Karen New York). Since then, this label has seen many new additions in the fashion segment.
3.  Giorgio Armani
Giorgio Armani, an outstanding Italian fashion designer, particularly noted for his menswear for his clean, tailored lines. He formed his company, Armani, in 1975, and by 2001 was acclaimed as the most successful designer to come out of Italy, with an annual turnover of $1.6 billion and a personal fortune of $7 billion as of 2012. Armani is also the first ever designer to ban models who has a Body Mass Index under 18. He is truly a living legend and a great fashion designer.
4. Calvin Klein
Born in 1942 in New York, Klein also capitalized on his own charisma and lean good looks. Throughout the decades, rumors about his own sexual orientation seemed to fuel the ongoing mystique and appeal of this designer.
5. Donatella Versace
She is the sister of Gianni Versace, and she has proven to be no lesser sibling. After the murder of Gianni in 1997, Donatella took over and has taken the Versace name to new heights. She made sure that Versace shops would cater to the different fashion centers around the world, particularly Milan and New York. Top celebrities like Jennifer Lopez and Madonna have endorsed the company's collection of clothes, accessories, fragrances and home furnishings.
6.  Ralph Lauren
Ralph Lauren is worth $7.5 billion, and he got it all because of his fashion sense. In 1970, the first Polo logo was seen in Lauren's line of women's suits that was designed in the classic men's style. Two years later, the famous short sleeve shirt with the Polo emblem appeared, and it soon became a classic. These shirts have been collected by men all over the world ever since. Lauren, on the other hand, has been collecting rare and classic cars. The collection is so unique that it has been featured in the Boston Museum of Fine Arts.
7. Christian Dior
Born in January of 1905, this French designer was best known for his distinctive "New Look" silhouette. First shown in 1947; his suits and dresses revolutionized the way women dressed after the Second World War. Today, talented designer John Galliano carries on the legendary designer's legacy in Paris, where he creates dramatic couture ball gowns, chic prêt-a-porter, and luxurious accessories for Dior. Galliano's talent and his over-the-top runway shows have ensured that the brand remains strong and viable in today's world…
8. Tom Ford
Tom Ford, counted among the most famous designers today, whose portfolio includes serving as a creative director for both Yves Saint Laurent and Gucci, wanted to be actor when he was growing up. He was born in Texas and even took training to be an actor. But fate had other "designs" for him. Tom ford popularity as a designer reached peaks when in the year 2000, he was declared the winner of the Best International Designer Award.
9. Pierre Cardin
The Italian-born Frenchman is lauded for his 20th century pieces that looked as though they were from the 25th century. As Cardin rose to fame in the age of the space race, his creations took on an air of futurism. His so-called bubble dresses had all the fixings of science fiction, combining earthly elegance with out-of-this-world colors and avant garde design.
10. Yves Saint Laurent
Yves Saint Laurent became popular in fashion circles due to his creativity in redesigning the clothes considered to be masculine into beautiful, feminine wardrobe for women. Perhaps, one of the most famous fashion designers in France, Yves was the first one to introduce power dressing for women in the form of "power suits" in the year 1966. He is also credited with designing the men's smoking jacket. The most important fashion legacy which he has left behind is the "ready-to-wear" fashion clothing.
Christian Louboutin, the master fashion designer of shoes, along with the well-known actress Black Lively at the 24th Annual Footwear News Achievement Awards.
12. Karl Lagarfeld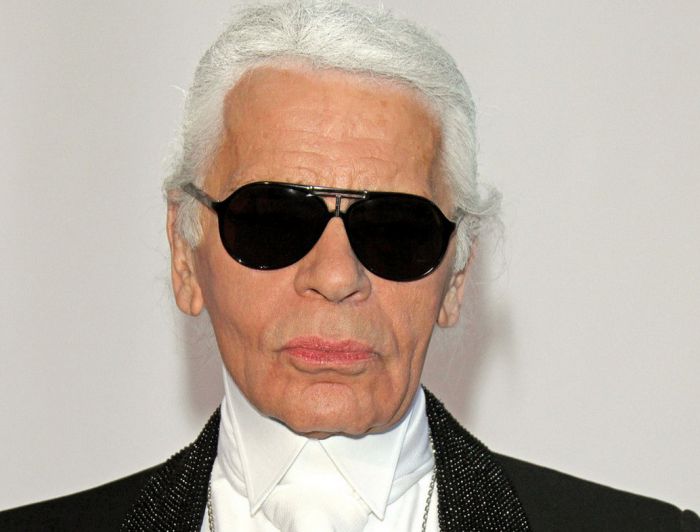 Chloe, Fendi, and Chanel have all notably been touched by the hands and soul of the notorious Karl Lagerfeld.
13. Roberto Cavalli
"I keep making dreams. Every one of us needs to dream. We must keep on dreaming." Roberto Cavalli
14. Marc Jacobs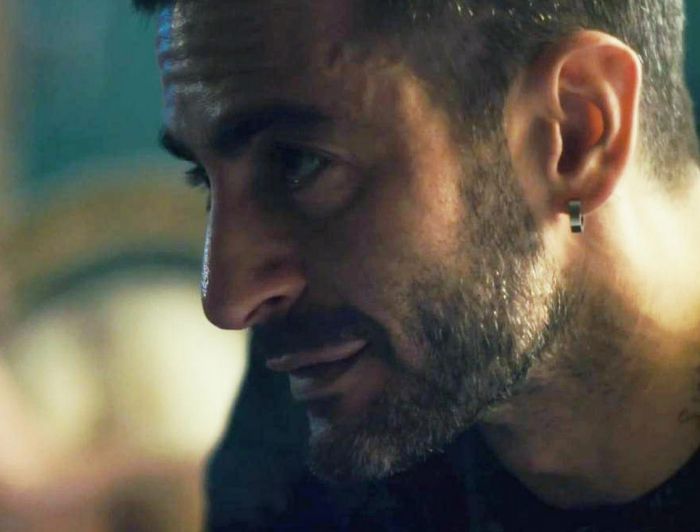 With a number of prestigious awards under his belt from the Parsons School of Design, Jacobs moved onto working for Perry Ellis, but was let go from the label after infamously designing a "grunge" collection.
15. Betsey Johnson
Designer Betsey Johnson walks on the runway after her Fall/Winter 2011 collection show during New York Fashion Week February 14, 2011
16. Sandy Powell
Sandy Powell poses with her best costume design Oscar for "The Young Victoria" with presenter Tom Ford at the the 82nd Academy Awards in Hollywood March 7, 2010.
17. Domenico Dolce (R) and Stefano Gabbana
British model Naomi Campbell (C) smiles next to Italian designers Domenico Dolce (R) and Stefano Gabbana during a party marking the 25th anniversary of her career in downtown Shanghai October 28, 2010.
Kate Middleton's wedding dress was designed by Alexander McQueen's Sarah Burton, ending months of fevered speculation in the fashion world over who would create one of the most talked-about outfits of the decade.
19.  Valentino Garavani
Within a range of 45 years of career in the world of fashion, he decides to create a collection of dresses in the different shades of the color red, which he names " Rojo Valentino", designed in a fan of shades of fire red to the simple red, that only an artist like him has been able to create in a collection of dresses of different tonalities and textures, which became a total rage; this is how he celebrated his 45 years of work and glory in the world of modeling.
20.  Miuccia Prada
Miuccia Prada, in full Miuccia Bianchi Prada, original name Maria Bianchi   (born May 10, 1949, Milan, Italy), Italian fashion designer best known as the head designer at the Prada fashion house. She is renowned for utilizing minimalist designs to achieve a traditional style with modern influence.
21. Tommy Hilfiger
American fashion designer Tommy Hilfiger developed a line of clothes that has become incredibly popular among the masses
22. Carolina Herrera
When asked to described the aesthetic of her very first collection, in 1981, Carolina Herrera replied, "It's my own style".
23. Jean-Paul Gaultier
Dubbed fashion's enfant terrible, Jean Paul Gaultier launched his first prêt-à-porter collection in 1976 and founded his own couture house in 1997. Emerging as a designer in the 1970s, he developed his own dress codes that reflected the changing world around him.
24. Herve Leger
Herve Leger, the well-known stylish fashion designer, with Michelle Trachtenberg.
25. Stella McCartney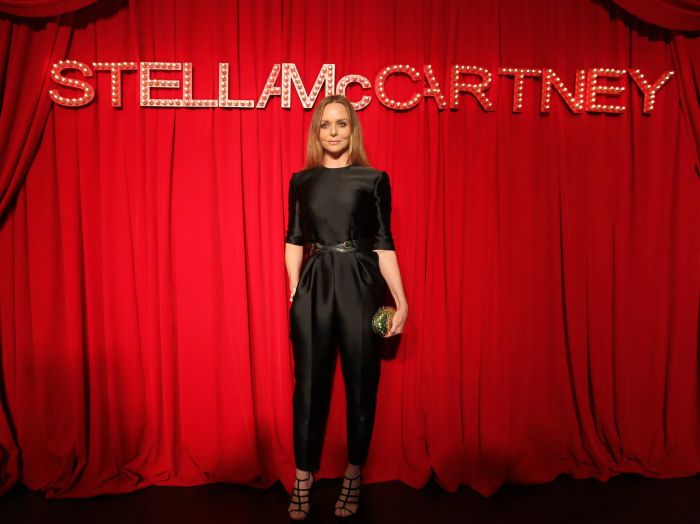 Confidence, sexy femininity and precise tailoring encompassed McCartney's first runway collection and soon became her signature style.
26. Ralph Rucci
Ralph Rucci's work extends beyond trends, and  he is the quintessential American couturier.
27. Salvatori Ferragamo
Current and archive collection galleries, stockists, ad campaigns, and information about the Ferragamo shoe museum in Florence.
28. Jimmy Choo
Jimmy Choo is an iconic luxury lifestyle designer defined by an empowered sense of glamour and a confident sense of style.
29. Alexandre Herchovitch
Brazilian Fashion designer Alexandre Herchovitch has all the guts of crossing the limits of innovation, unlike some Fashion designers.
30.  Mossimo Giannulli
Mossimo is known for their line of tshirts, jeans, jackets and other accessories targeted at teenagers
31. John Varvatos
John Varvatos is a well-known Greek American contemporary menswear designer with a wide portfolio in fashion design field.
32. Daphne Guiness
She is an heiress, socialite, muse and mother and has been a fashion stylist, film producer, designer and perfumer.
33. Jonathan Jony Ive
34. Kate Spade
Kate Spade New York is known over the world for their bold and stylish designer clothing, designer shoes, women fashion accessories and more.
35. Christian Audigier
Christian Audigier was born in France and has an estimated net worth of $250 million dollars. An astonishing fashion designer and businessman.
36. Allegra Versace
Allegra Versace was born in Italy and has an estimated net worth of $800 million dollars. The niece of legendary designer Gianni Versace, Allegra Versace received 50% of the Versace design empire after her uncle's murder in 1997.
37. Diane Von Furstenberg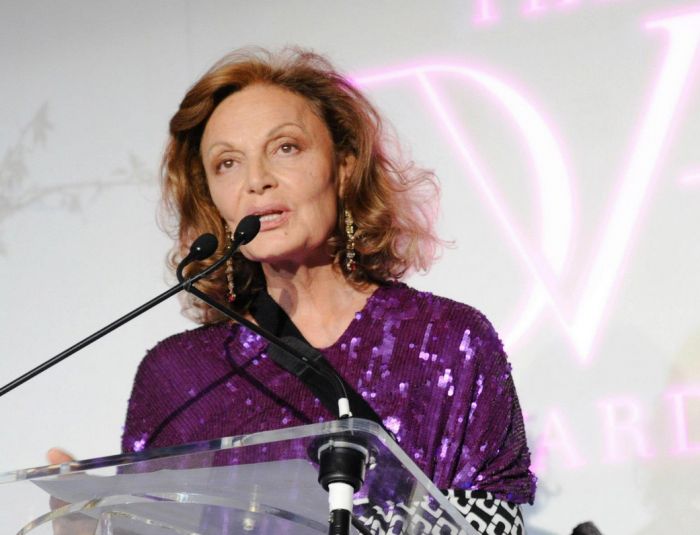 Diane von Fürstenberg began designing women's clothing in 1970 and three years later introduced her iconic knit jersey wrap dress, for which she is most widely known today.
38.  Michael Kors
Michael Kors is widely known as one of the most proeminent american designers in  luxury sportswear and acessories.
39. Tory Burch
Tory Burch is focused on beauty & fragrances, womens shoes, handbags & accessories.
40. Phoebe Philo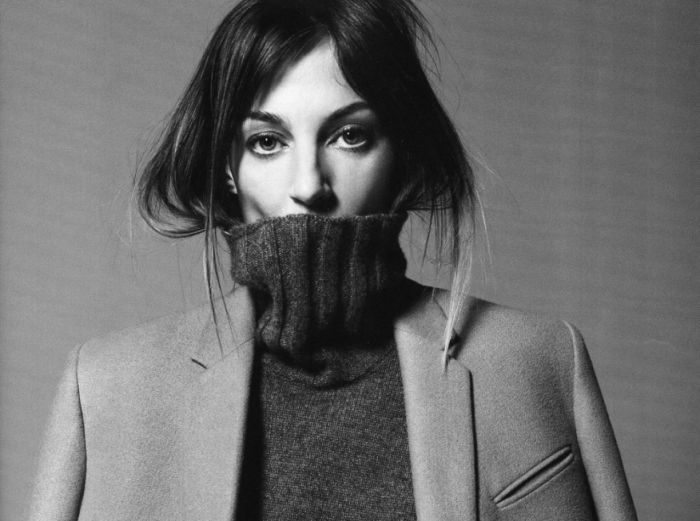 Phoebe Philo (born in Paris in 1973) is a British fashion designer and the Creative Director of Céline. Philo is also known for her work at Chloé.
Born in 1932 and trained by the famous Cristobal Balenciaga and Antonio Castillo, Oscar de la Renta (or Oscar Aristides de la Renta Fiallo) first gained international acclaim after he become one of the couturiers to dress First Lady Jacqueline Kennedy in the 1960's.
42. Zac Posen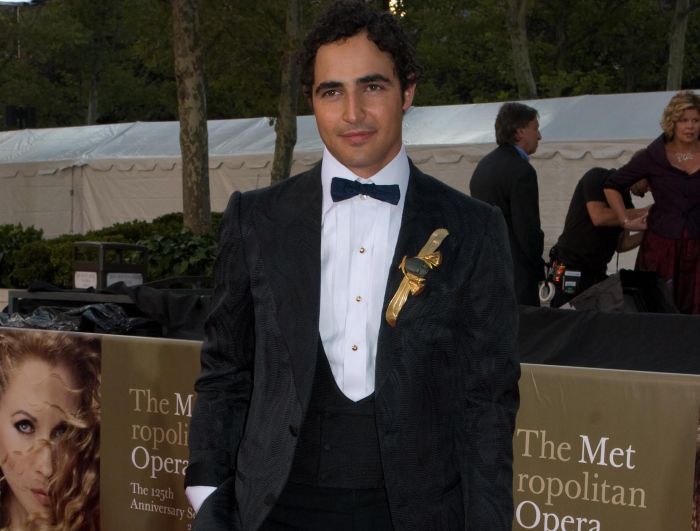 As a high school sophomore, Posen interned with Nicole Miller, at 18 was accepted to London's prestigious Central Saint Martin's College of Art and Design, and debuted his first runway show by 21.
43. Riccardo Tischi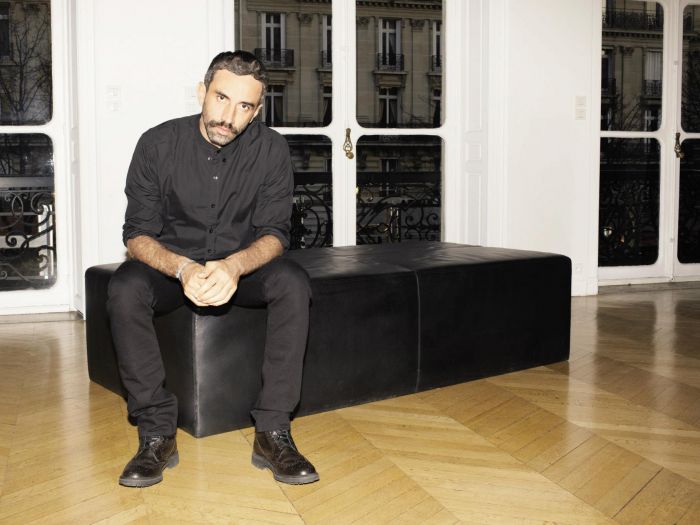 Relatively new in the fashion world, Italian-born Riccardo Tisci is already making quite the impact. Having graduated from London's Central Saint Martins Academy in 1999, he was soon picked up as Creative Director for Givenchy womenswear and haute couture.
44.  Vera Wang
Vera Ellen Wang is an American fashion designer based in New York City and former figure skater.
45. Isabel Marant
The French fashion designer's brand of effortless chic is practically a uniform for off-duty models and movie stars in the know.
46. Esteban Cortázar
Esteban Cortazar is a Paris-based designer whose career includes his eponymous line CORTAZAR, a tenure as chief creative director at Emanuel Ungaro and much more.
47. Viviene Westwood
A living legend in the fashion industry, she was the driving force behind the wave punk / rock and grunge in the '70s.
48. Paul Smith
Paul Smith is Britain's foremost designer. He is renowned for his creative spirit.
49.  Jil Sander
Heidemarie Jiline 'Jil' Sander (born 27 November 1943) is a minimalist German fashion designer and the founder of the Jil Sander fashion house.
50. Anna Sui
Anna Sui (born August 4, 1964) is an American fashion designer. Sui is one of the most celebrated names in fashion history, known for her timeless designs.
If you liked this article check out our updated version here.